Project BioSuOr is a FAPESP funded research that uses landers to study the colonization of deep-sea organisms in whale bones and wood parcels deployed in the deep SW Atlantic Ocean. Landers were deployed in different latitudes and depths to allow the comparison of the community structure along and across depth gradients. Data collected in the SW Atlantic will be also compared with results obtained in the NE Pacific, where identical structures were implanted. This will permit researchers to make regional and inter-basin comparisons of fauna and its biogeographical relations.
The project includes researchers from the Oceanographic Institute and the Institute of Biosciences of the University of São Paulo, Espírito Santo Federal University, University of Hawaii and Auburn University (USA).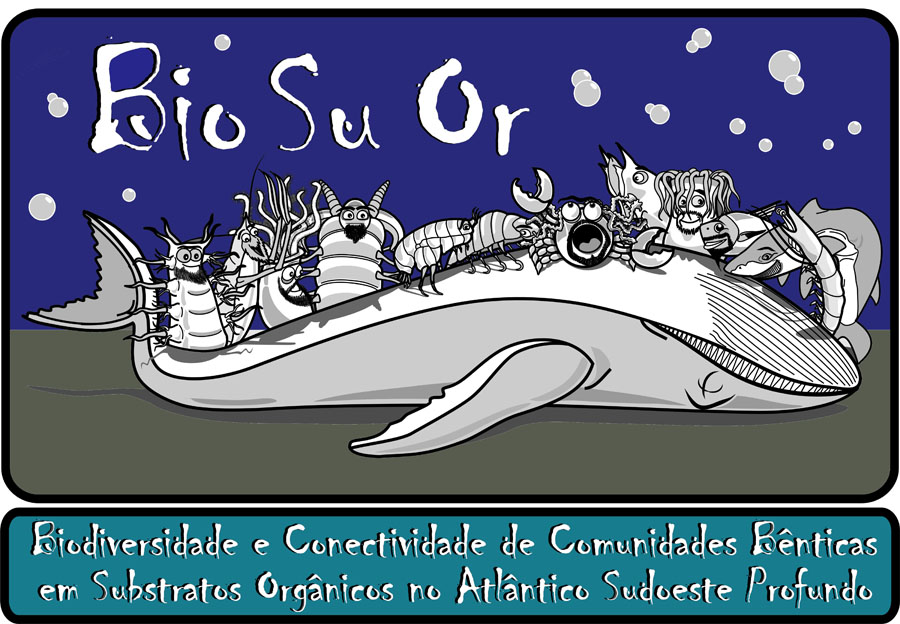 Project BioSuOr Study area – the landers were deployed at 1500 and 3300 meters depth in several latitudes along the Brazilian SE continental margin.
Read more about this project at Project BioSuOr.