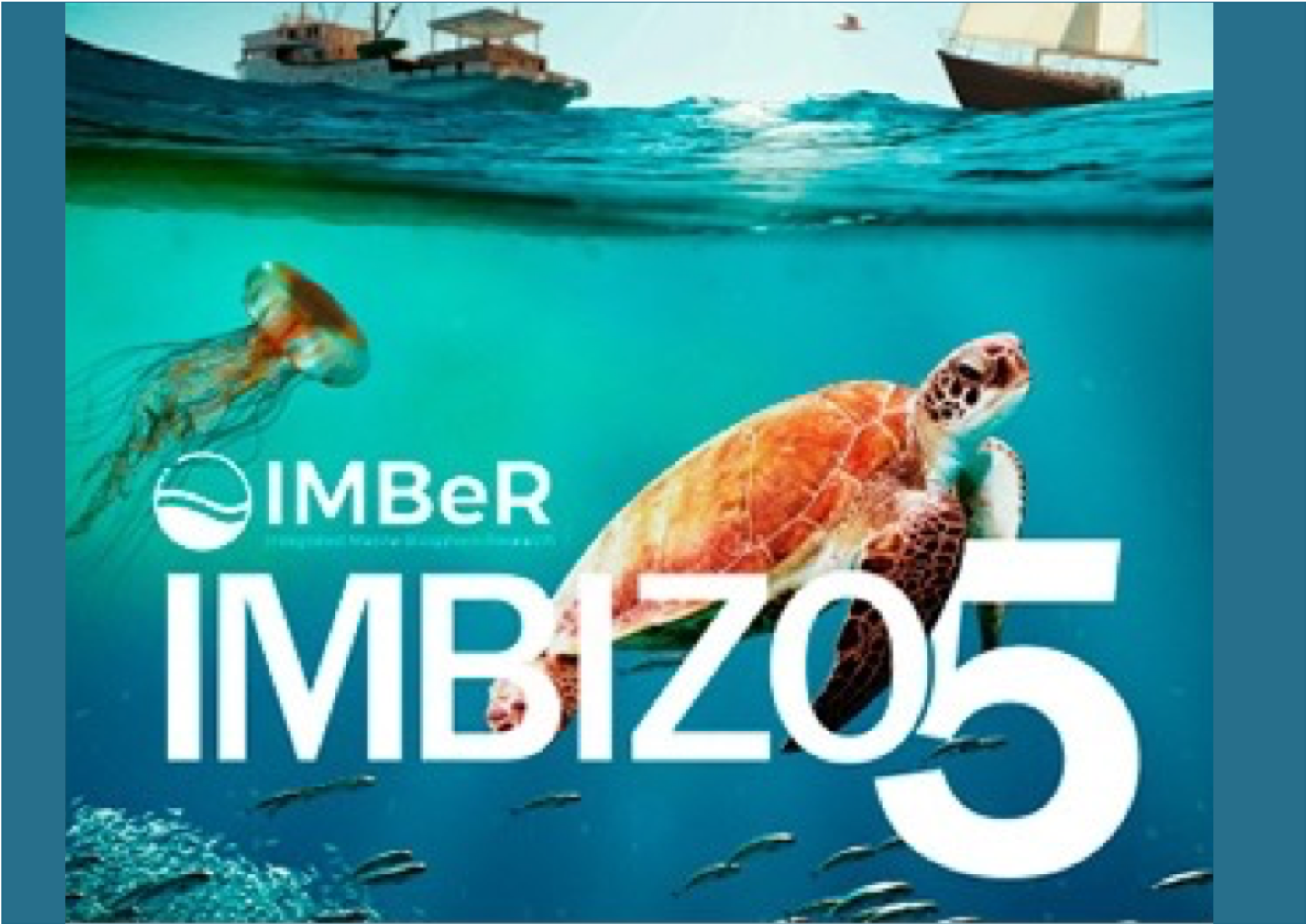 PhD candidate Ivan Machado Martins, received the prize at the Woods Hole Oceanographic Institution, United States, for his study presented in the workshop "Management Strategy Evaluation" in IMBIZO 5, held from 2nd to 5th October 2017.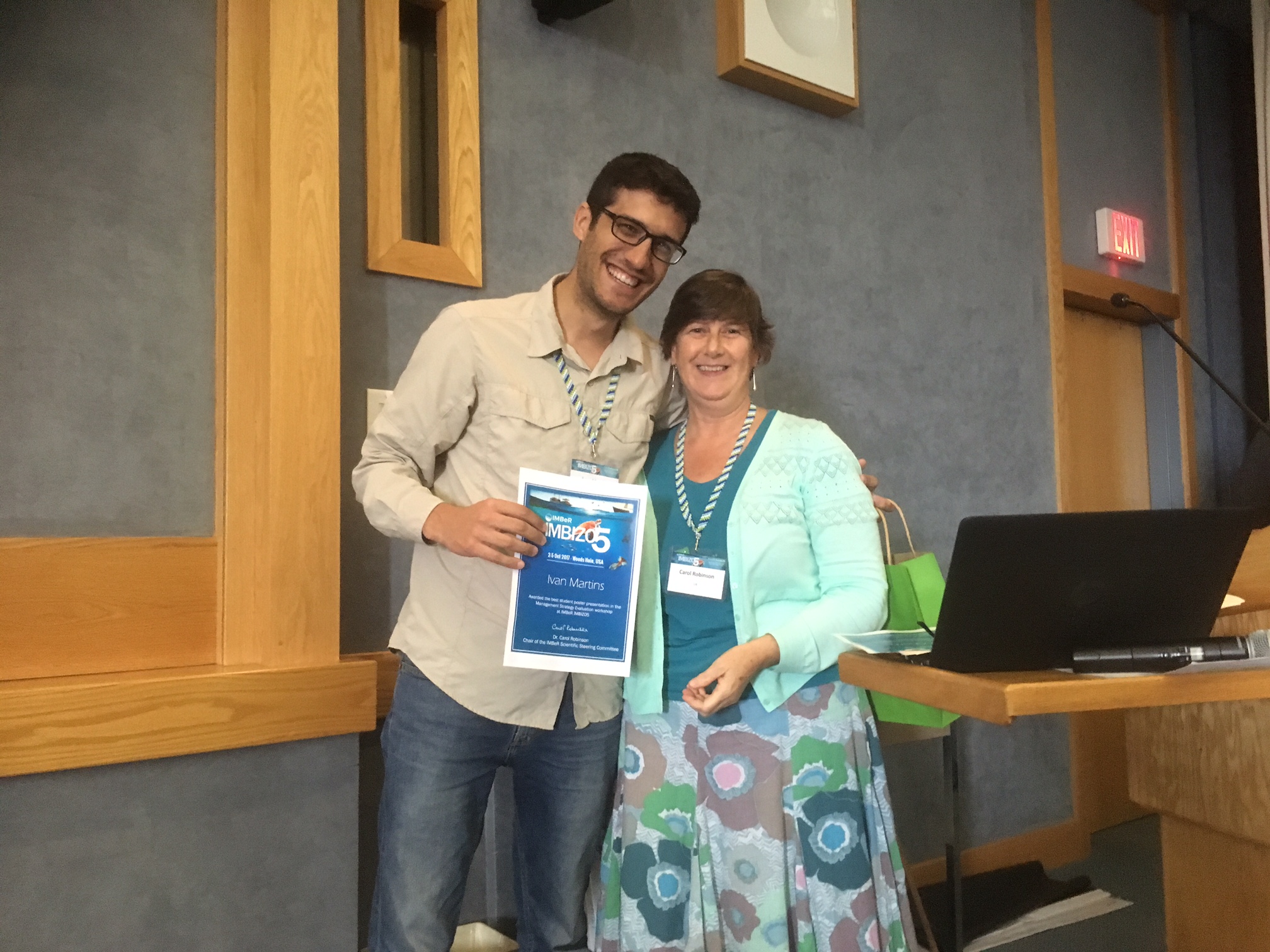 Ivan Machado Martins and Prof. Carol Robinson, IMBER Chair, during the award session
The research is part of the Project "Global learning for local solutions: reducing the vulnerability of marine-dependent communities (FAPESP/Belmont Forum)", coordinated in Brazil by Professor Mary Gasalla. The study aims to evaluate vulnerability and perception of small-scale fishers to climate change.
IMBIZO (Zulu word that means gathering) is scientific event organized by the "Integrated Marine Biosphere Research (IMBER)" where 5th edition addressed the theme "Marine biosphere research for a sustainable ocean: Linking ecosystems, future states and resource management".
IMBER was initiated by IGBP/SCOR Ocean Futures Planning, following Program GLOBEC, with the objective to join research on global change in the oceans. The study from Martins and Gasalla was honored to receive such nomination.
More information in:
http://agencia.fapesp.br/doutorando_da_usp_recebe_premio_imbizo_em_pesquisa_oceanografica/26406/